– By Graham Campbell –
Choosing and implementing a point-of-sale (POS) system can be a nerve-wracking process for retailers. The right POS platform should combine commerce, customer engagement, inventory and fulfillment into a single omnichannel system across multiple locations, store formats and even franchise partners.
In addition to driving sales, a quality POS platform should deliver personalization for in-store and online shopping, and leverage customer loyalty.
The wrong POS system can cause serious (and expensive) issues. To avoid these incremental costs and failures, here are some tips to keep in mind when choosing a new platform.
1. OPTIMIZED INTEGRATION
It is easy to be distracted by the flashy technological features of a new POS platform, but retailers need to verify that the system can, first and foremost, integrate into their current operations. Easy integration into a retailer's current systems is essential in order to create an omnichannel approach to payment and management, as well as to provide customers with a seamless shopping experience across all retail networks
In addition, a quality POS platform needs an integration-friendly approach for the way technology trends are moving — it needs to work not only with established operations, but also with newer systems that retailers might bring on as the space advances, including mobile-based POS, scan-and-go apps, and SaaS or cloud-based solutions.
2. LONGEVITY AND SCALABILITY
In addition to keeping up with the trends of the larger retail industry, owners need to make sure the system is robust, scalable and flexible so it can evolve as the specific business grows. POS platforms are a commitment. Instead of a buying decision based on immediate requirements only, retailers need to think about future growth and possible impact.
This POS longevity includes everything from supplemental registers to the adoption of an open tech stack so independent developers can easily develop apps that business owners can add to their system. Focusing only on feature functionalities can be a huge mistake, as retailers can't afford to underestimate the importance of the post-sales, implementation, training and support process.
Retail locations need their POS to be running smoothly and efficiently at all times, ideally for months and years after implementation.
---
Get started with LS Central
LS Central is the unified commerce system that helps you keep it all under control. One system, replacing all the separate platforms you are using now.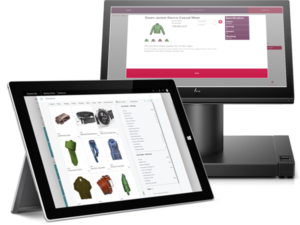 ---
Keep up on all the latest LS Central innovations on Twitter at @lsretailchat