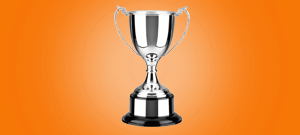 Montreal, QC — March 9, 2015 — XSi Retail Partners, a retail-focused consulting firm helping retailers to be more competitive, has been awarded as an LS Retail Platinum Partner 2015, putting it among a group of some of the most strategic LS Retail partners from across the globe with very good sales achievements.
LS Retail is a world-leading provider of comprehensive software solutions built upon Microsoft Dynamics and other technologies for retail and hospitality companies.
The LS Retail Platinum Partners will be recognized at the LS Retail and Hospitality Conference, in Dubai, United Arab Emirates on April 15-17, "conneXion 2015". The LS Retail and Hospitality Conference is the premier LS Retail event where Partners, Customers, LS Retail, Microsoft, 3rd party providers, and other retail and hospitality professionals come together.
The LS Retail and Hospitality Conference provides the LS Retail community the opportunity to participate in an exceptional program including a variety of speakers, experience the latest product innovations from LS Retail, network, share best practices, and learn new skills.
"We are very pleased to acknowledge the sales achievements of the 2015 Platinum partners," says Magnus Norddahl, CEO of LS Retail. "The success of LS Retail is directly dependent upon the expertise, commitment and performance of our partners. This recognition is a direct reflection of XSI's dedication and contribution to the overall success of LS Retail."
"XSi is dedicated to helping retailers by providing and enabling technology that allows them to be more competitive, driven, and profitable. In that regard, the attribution by LS Retail of their highest achievement to XSi is confirmation of our business model and commitment. We are extremely pleased with the recognition and look forward to a great future with LS Retail," says Suzana Cindric, Partner of XSi Retail Partners.
ABOUT XSI RETAIL PARTNERS
XSi is a Retail focused consulting firm, helping retailers to be more competitive. Our firm is headed by recognized leaders with extensive experience in Retail and IT. Our principles are actively involved in all engagements, and have real-world experience as business owners, either as Retailers or serving the industry.
That deep and focused experience transforms into a meaningful understanding of a Retailer's reality and sets us apart. From the first meeting, our customers notice that XSi is not your typical retail consulting firm. The reason is simple: Our goal is to provide retailers with comprehensive solutions that will transform their business.
Our approach is to go well beyond providing the right tools: we address the complete needs of their organization to design a total, turn-key solution.
ABOUT LS RETAIL
For over two decades, LS Retail has been developing market-leading software solutions that are currently used by more than 3,000 companies with 50,000 stores worldwide, with support by over 190 certified Microsoft and LS Retail partners in over 70 countries. LS Retail's "Easier, Simpler and Faster" software solutions enable over a hundred million shopping and dining experiences every day.
It is with scalable solutions that LS Retail is able to manage the complex operational requirements of organizations within such diverse areas as: fashion, electronics, furniture, duty-free, restaurants, coffee shops, and many more. LS Retail's custom-designed solutions help businesses around the world increase revenue, build loyalty, reach new customers, and lower costs of production.
For additional information about LS Retail, visit http://www.lsretail.com
For Additional Information about XSi Retail Partners, visit www.xsi.bz or contact: Jean Provencher, 800.614.9632
# # #